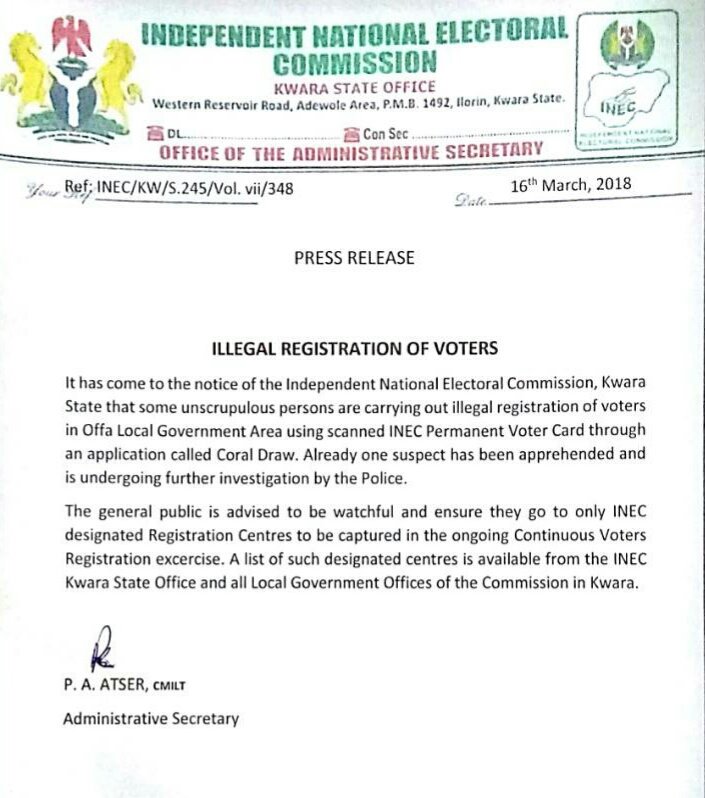 The Independent National Electoral Commission has warned people against illegal registration of voters nand the creation of fake permanent voters cards (PVCs).
In the statement which was signed by the administrative secretary of the commission in the state, P.A. Atser, INEC said some people are carrying out illegal registration of voters in Offa local government area of Kwara state by using scanned INEC permanent voter card through an application called Corel Draw.
The commission said a suspect has already been arrested and is helping the Nigeria Police with their investigations.
The report would soon be submitted and considered by the commission.
The commission while reiterating its commitment to ensuring a clean and accurate voters register towards ensuring a free and fair 2019 elections said the report of the investigation will be ready soon.
325 Views