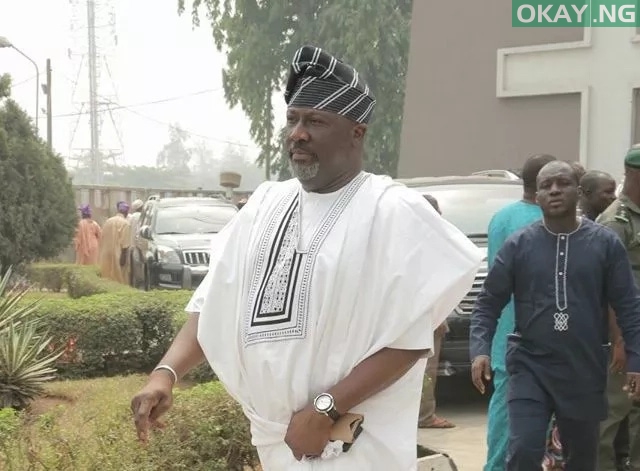 The Court of Appeal sitting in Abuja has thrashed an application by Senator Dino Melaye (APC-Kogi West) seeking to stop the Independent National Electoral Commission (INEC) from starting his recall process.
An Abuja Federal High Court had in September, 2017 given INEC the permission to begin the lawmaker's recall process.
READ MORE>: #BBNaija: Pepsi Rewards Ifu Ennada, Leo With N5million – PHOTOS
Justice Mohammed Mustapha-led two member committee ruled that there was no time limit to complete the recall process as provided in Section 69 (b) of the 1999 Constitution.
Similarly, the Appeal Court on Thursday held that Melaye's appeal was 'inchoate' as INEC does not need to give reasons for commencing the recall process.
360 Views