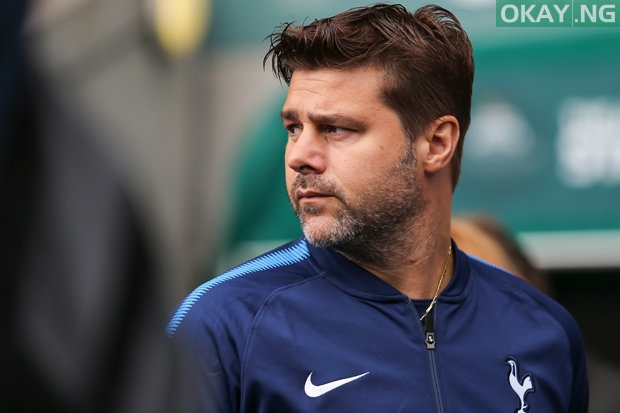 Mauricio Pochettino believes Juventus have taught Tottenham a valuable lesson after the Italian champions knocked them out of the Champions League on Wednesday.
Spurs were beaten 2-1 at Wembley as Juve advanced to the quarter-finals of the competition 4-3 on aggregate, after Heung-min Son's first-half goal was cancelled out by those from Gonzalo Higuain and Paulo Dybala after the break.
But it was the Italian team's actions off the pitch that have subsequently interested Pochettino, who noted the continued presence of Juventus owner Andrea Agnelli and chief executive Giuseppe Marotta in the tunnel before, during and after the game.
"I think it's a massive situation that you must learn [from]," said Pochettino. "If we only see the stats from the two games, I think Tottenham was the much better team.
"It's in the small details that the competitions sometimes demand different things and I think Juventus are specialists because they have the habit to win, the habit to put pressure on the referee.
"The owner stayed in the corridor in the tunnel before or during the game. It's a club with a culture to do everything to try to help the team.
"Before the game it was Agnelli, after the game it was Agnelli, Marotta. I saw at half-time how they put pressure on the referee. I believe those details can help the club.
"It's not because of that that we lost. The chances that we had, we weren't capable to score more than one goal.
"It's a massive lesson to care not only on the pitch, but off the pitch. When you're going to win, you need help from everyone."
Spurs return to Premier League action on Sunday when they play Bournemouth at the Vitality Stadium.
309 Views